SAP Mobile Documents is SAP's solution for secure mobile content management.
It allows you to access your documents on any device, share your documents with partners, or colleagues, 
access content from corporate document management systems, on demand or on premise.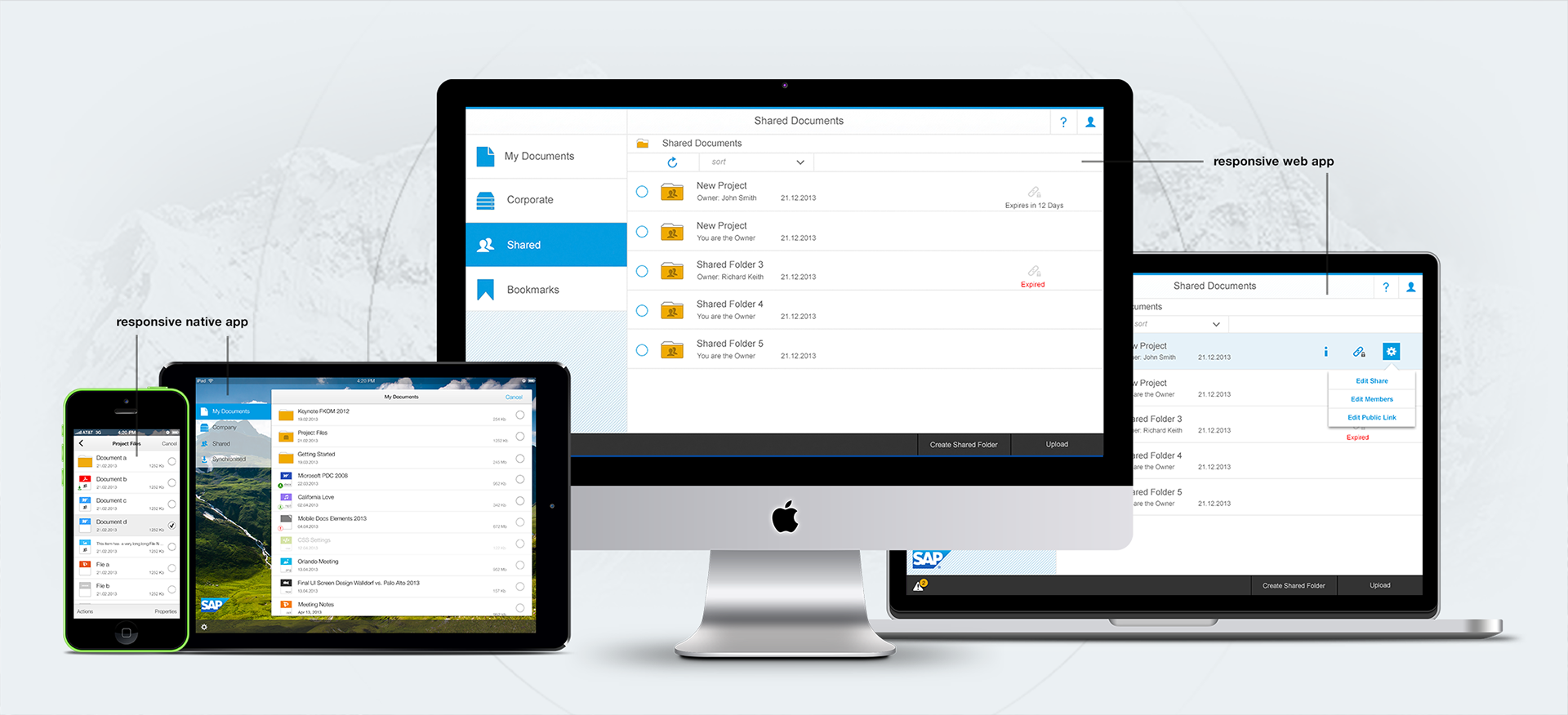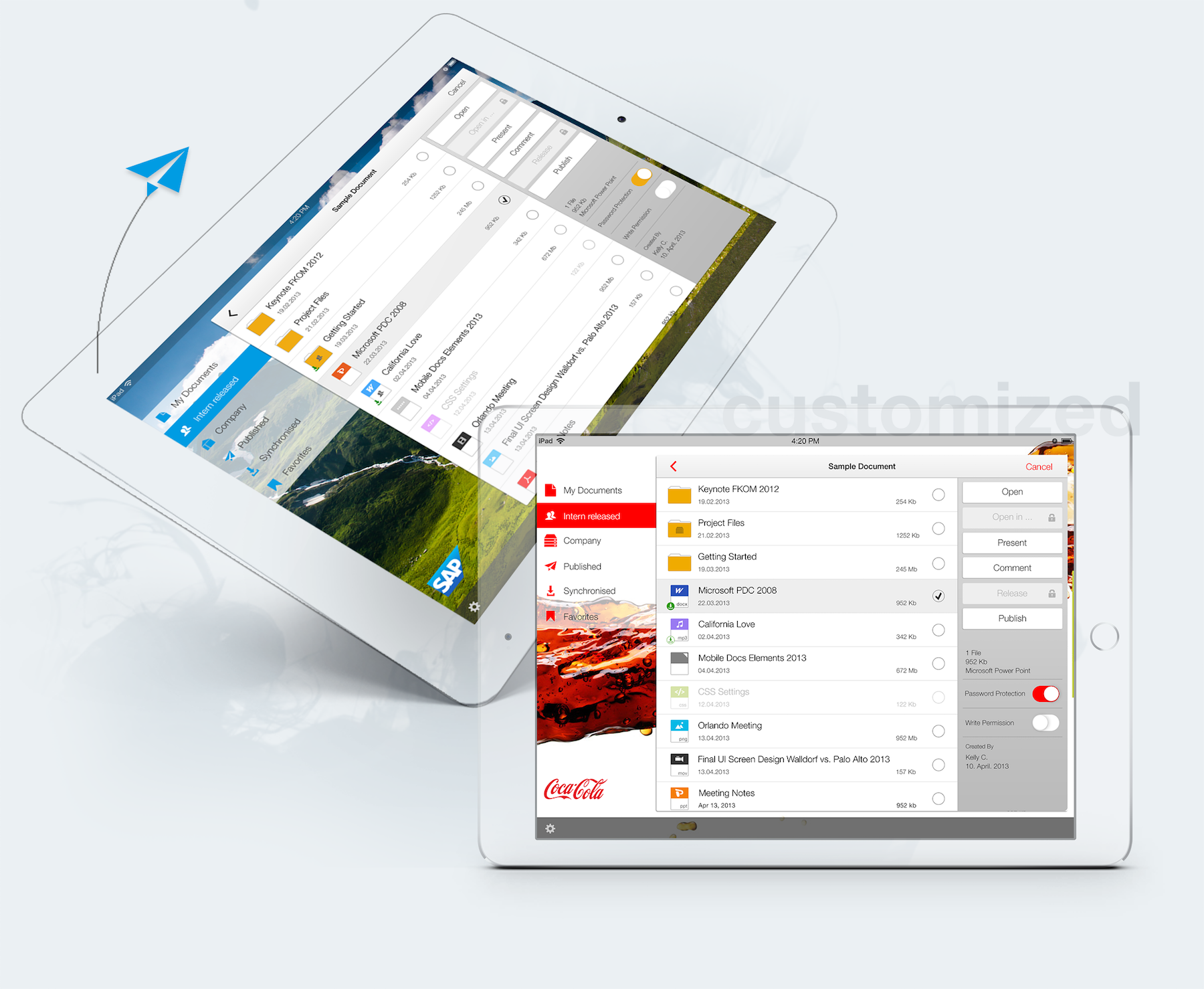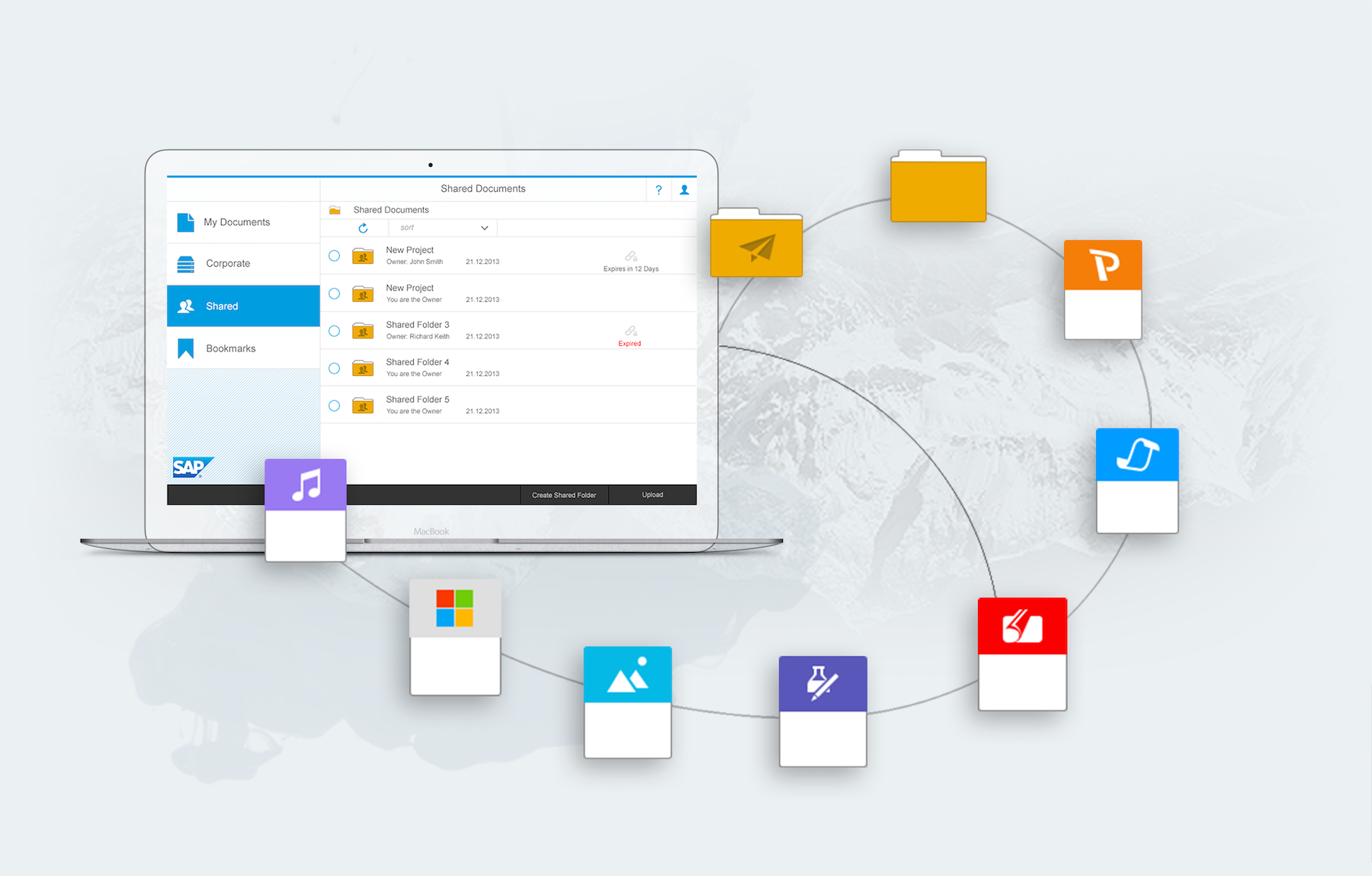 I was the lean Designer in this Project. Creating the app from scratch. 
Doing UX Ui work. Designing all icons and interfaces for mobile and responsive Web. ios and Android.
UX/Ui design, icon design. iIllustrator - photoshop - flash